The Best Fit For Snugbe Silicone Baking Mat
 We had some questions regarding the size of the silicone baking mat. You don't need to find a baking tray with exactly the same dimensions as the mat (40×30 cm). The important thing is to find a tray which is at least 1.5 cm deep and similar dimensions, for example 39×27 cm. You can bend the edges and the mat will fit perfectly well. Try to put the mat in your grill tray/dripping pan (that usually comes with a new oven). See the image below: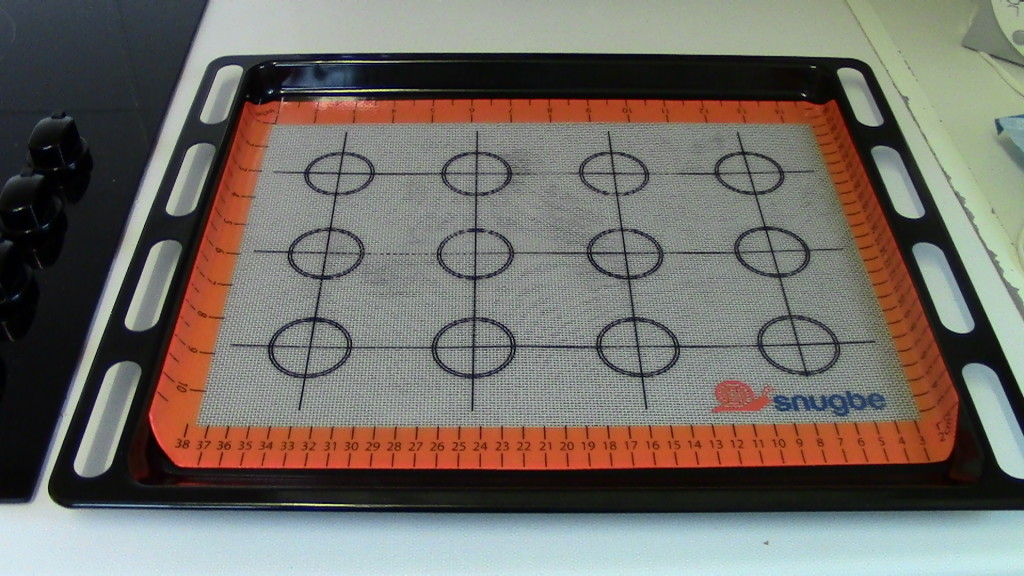 Instructions For Use & Care Of Snugbe Silicone baking mat
Keeping your Snugbe silicone baking mat in good condition is the key to enjoying this product for years! Please follow the instructions written here. 
Free eBook With 10 Macaroon Recipes