The Velcro Strap Problem And Solution
One Monday morning we received a call from a customer who had just bought the travel pillow for her daughter. She asked if the pillow had to be removed from it's sleeve before using it… She had bought it for her 11 year old daughter who had complained that her long hair was sticking to the Velcro strap. We were delighted to give her the solution straight away over the phone: "Unzip the cover sleeve a little, tuck in the strap, and re-zip the sleeve.
If you are bothered with the Velcro strap, remember you can zip the problem away very quickly!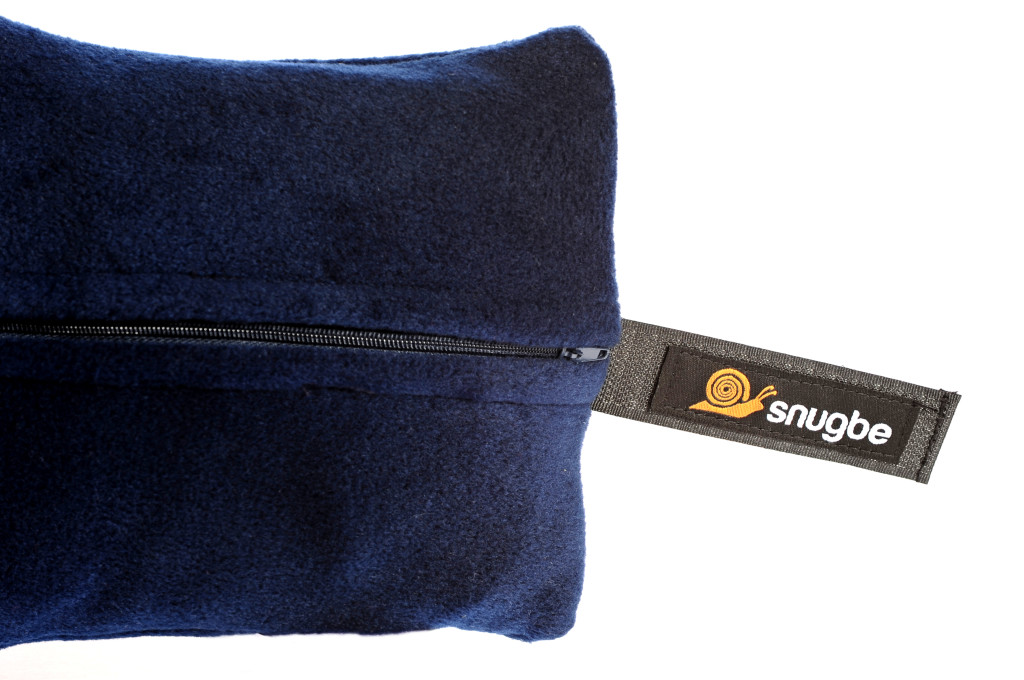 The Right Way Of Inserting The Pillow
It is very important to insert the right parts of the pillow in right places. Let's have a look at the design again: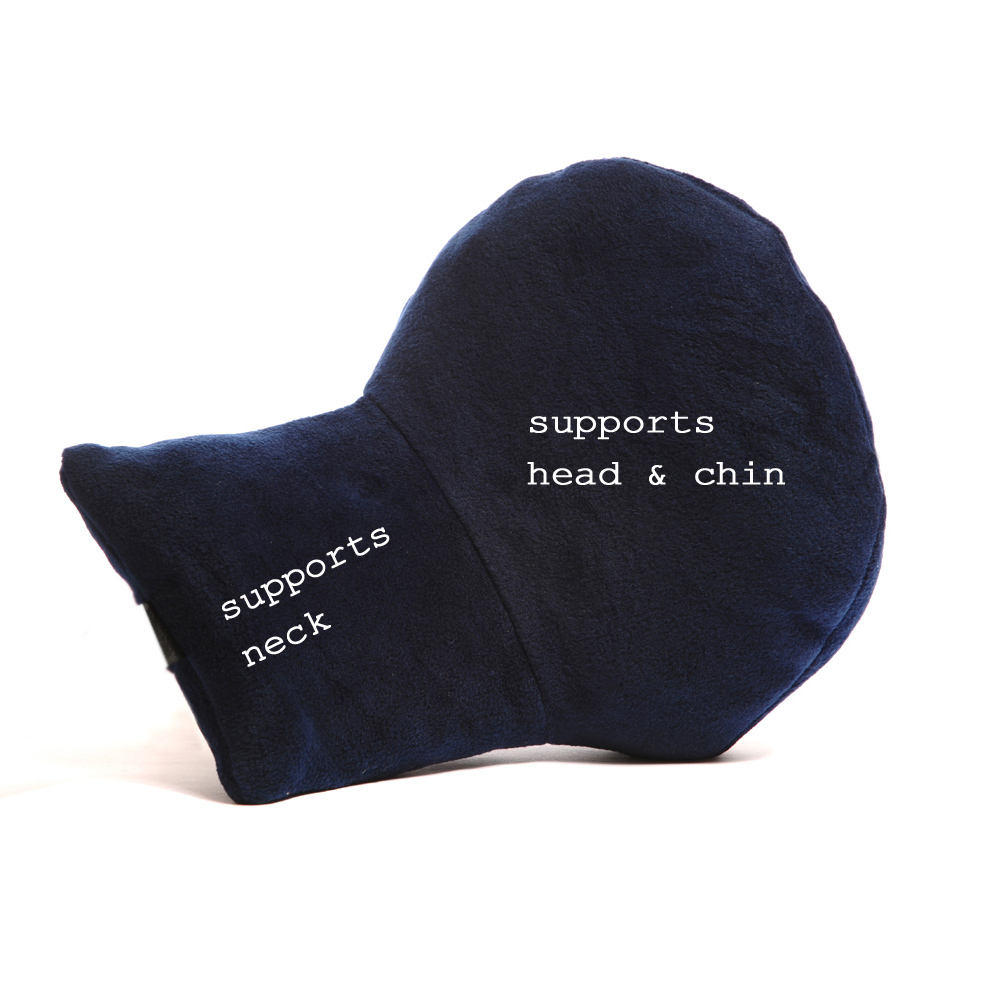 Now see the pictures below to get the right idea of placing the pillow at the right position – when sitting on a chair with a back and head support like you find on planes. Many of the people who bought the pillow and gave us feedback confirm that there is no need to lean against a wall or window. However, we are taking in consideration that there are many different types of seats out there. Also, there are variations of peoples' necks and heads that can play a part. In any case this is the correct way of using the Snugbe luxury travel pillow: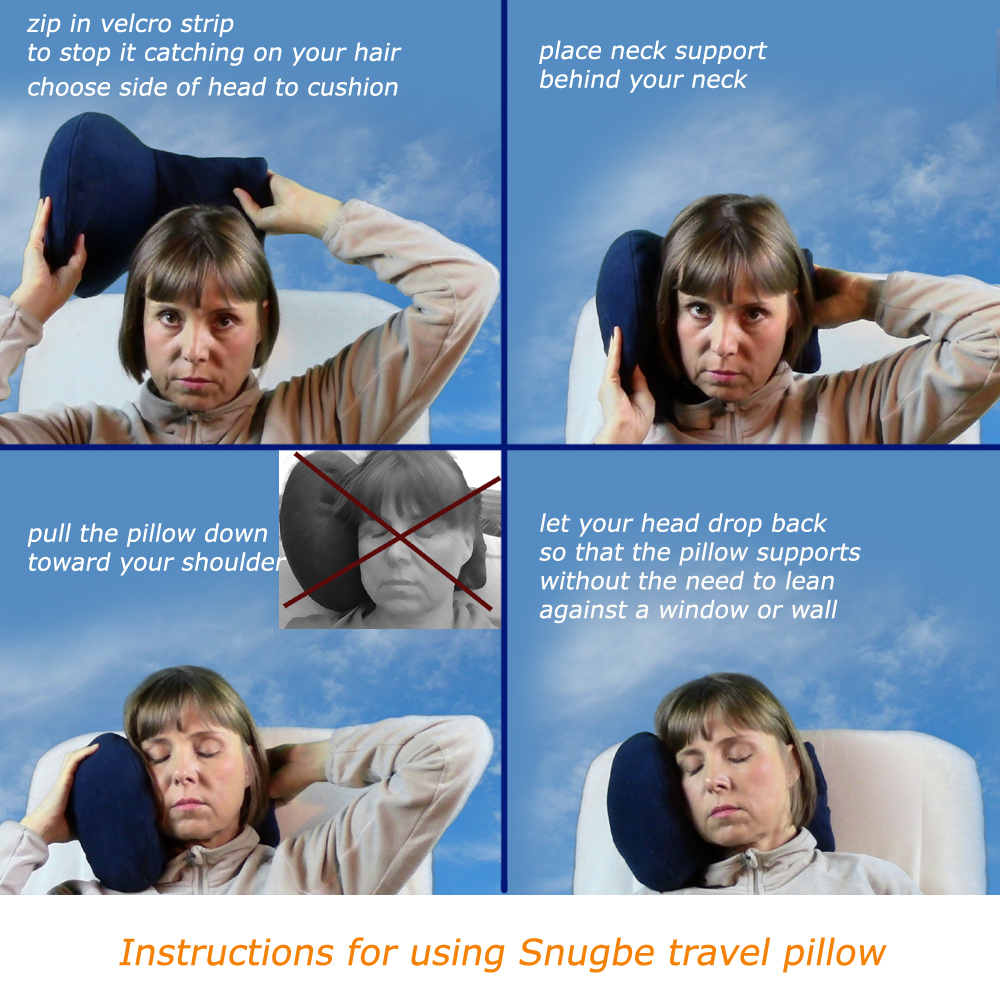 Washing The Pillow Cover
The cover is made of a fleece fabric (100% polyester) so you can hand wash it or machine wash it at 40 C. The fact that this pillow has a removable and washable cover makes it into a product that can last for years. This is another reason people prefer Snugbe pillow to other types of pillow that cannot be washed at all! However, do not wash the inner pillow!