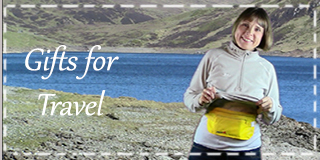 No product matches your request.
Snugbe® Luxury Travel Pillow, Firm Snug Natural Head Support
Best use on plane train coach or in car
Navy fleece cover - removable, washable
Light, firm, snug pillow is compact to pack and light to carry
Designed to supports both neck and head; head weight holds pillow in place naturally
Made in Britain! high quality pillow and cover.
Rolls into small rugby ball shape for ease of packing and carrying<
Perfect for using on high-back, upright or reclining seats in planes, trains, coaches, cars!

Snugbe® Money Belt Pouch Hides Tickets Passport Cards Cash; Yellow
Ultra-light slim snug waist bag
Best worn around waist under clothes
Pouch has two zipper pockets; side clip that fits firmly into strap clip
Adjustable strap with buckle - fits waist sizes from 30 inches
Secures passport, drivers licence, cards, cash, mobile, and other valuables
Made from 420D Polyester, washable with soap and water

Snugbe® Money Belt Pouch Hides Travel Docs, Credit Cards Cash; Light Slim Snug; Khaki
Two zip pockets PVC coated inside, keeps valuables dry and moisture proof
Best worn under clothing, gives extra peace of mind while travelling
Elasticated belt with buckle, adjusts to fit waist sizes upwards of 30 inches
Belt clip fits firmly into pouch side clip, adds feeling of security
Made from 420D ripstop polyester, makes waist pouch robust and durable

Snugbe® Money Belt Pouch Hides Travel Docs, Credit Cards Cash; Light Slim Snug; Silver
Two zip pockets PVC coated inside, keeps valuables dry and moisture proof
Best worn under clothing, gives extra peace of mind while travelling
Elasticated belt with buckle, adjusts to fit waist sizes upwards of 30 inches
Belt clip fits firmly into pouch side clip, adds feeling of security
Made from 420D ripstop polyester, makes waist pouch robust and durable